COVID Clinical Trials
This app analyzes published data on the state of COVID Clinical Trials worldwide. The data is no longer published so the application is considered complete and up-to-date.
Project
Categories
Flexdashboard, Data Analytics, COVID
Challenge
In my bio I mention that I have developed solutions across many industries. One of these was clinical trial recruitment. Because of my involvement, I again used a data-curious mindset to develop an analytical tool to better help me understand the scale of COVID Clinical Trials worldwide.
Solution
Used the Flexdashboard platform to build an informative analysis of COVID Clinical Trials.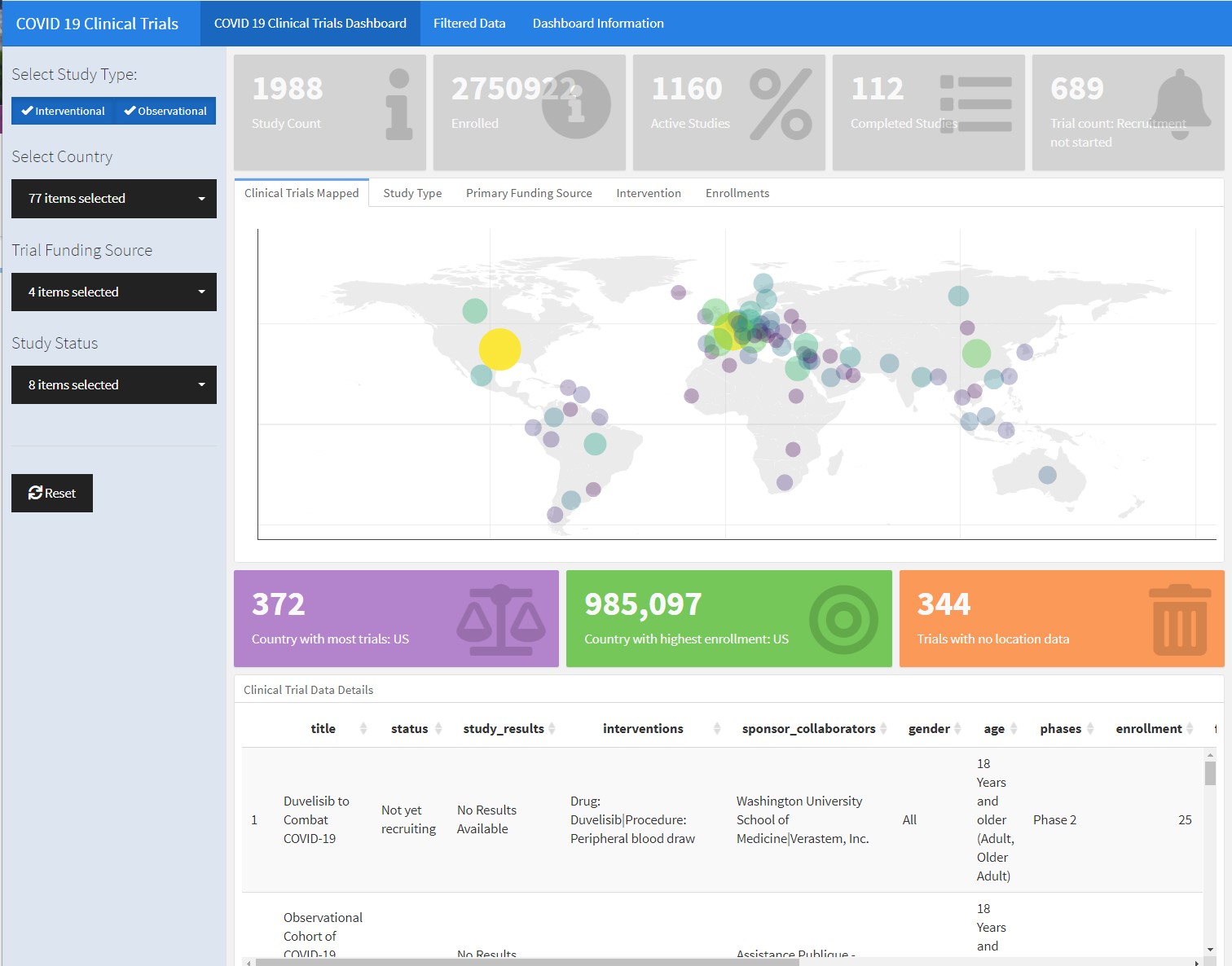 View Demo Dashboard (Temporarily disabled AWS environment for cost savings!)
Project Platform
✅ Shiny Dashboard
✅ HTML & CSS
✅ Hosted on a Docker container on AWS