Customer Lifetime Value
This app leverages the CDNOW dataset that contains the entire purchase history up to the end of June 1998 of the cohort of 23,570 individuals who made their first-ever purchase at CDNOW in the first quarter of 1997. Each record in this file, 69,659 in total. This data has become a canonical dataset for those developing models of buyer behavior in noncontractual settings.
Project
Categories
Shiny, Data Analytics, CLV, RFM
Challenge
One of the most popular ways to segment your customers is by their purchasing behavior, namely recency, frequency, and monetary segmentation (RFM) - how recent their last purchase was, how frequently they purchase from you, and the average price of their purchase. Perhaps most importantly, RFM segmentation can help you get the data needed to estimate a customer's lifetime value (CLV), which is the monetary estimation of the value your business will derive from your relationship with any given customer.
Solution
Shiny Application using RFM and machine learning to produce the analysis.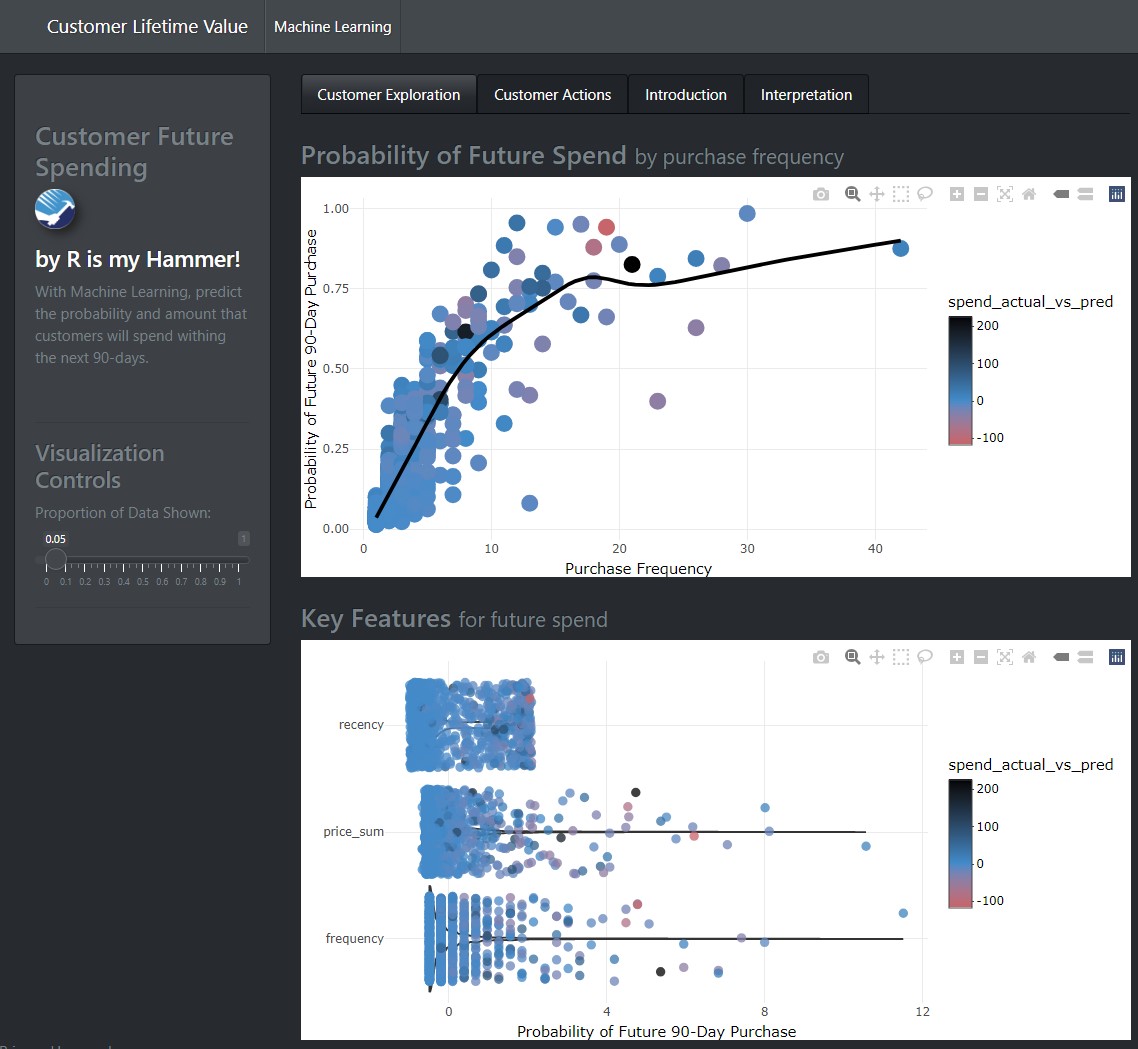 View Demo Dashboard (Temporarily disabled AWS environment for cost savings!)
Project Platform
✅ Shiny
✅ Machine Learning
✅ HTML & CSS
✅ Hosted on a Docker container on AWS