Forecasting Hospital Charges
This app leverages the CDNOW dataset that contains the entire purchase history up to the end of June 1998 of the cohort of 23,570 individuals who made their first-ever purchase at CDNOW in the first quarter of 1997. Each record in this file, 69,659 in total. This data has become a canonical dataset for those developing models of buyer behavior in noncontractual settings.
Project
Categories
Python, Machine Learning, Streamlit, Pycaret
Challenge
While I much prefer using the R environment to develop apps, I cannot ignore Python. In some business cases, Python might provide an edge over R. This is rare, buth there are exceptions. This mini-project was my first attempt to publish a simple Python machine learning algorithm using 'StreamLit'.
Solution
Use Python and Pycaret to develop the algorithm. Hosted the app on Streamlit.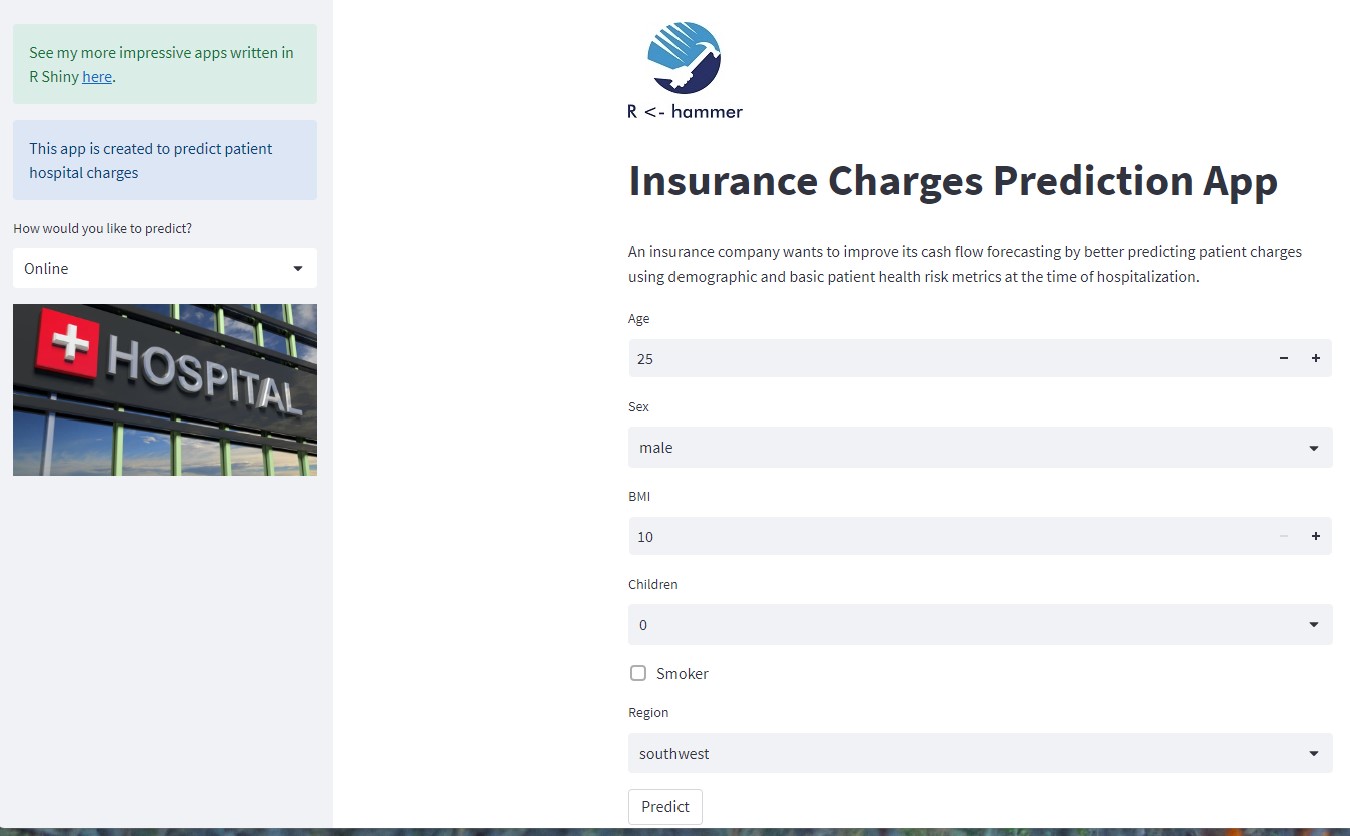 View Demo Dashboard (Temporarily disabled AWS environment for cost savings!)
Project Platform
✅ Shiny
✅ Machine Learning
✅ HTML & CSS
✅ Hosted on Streamlit.io